The crash course will inform students of the plethora of opportunities available in the Entertainment Industry (Feature Films / Video Games) and will actually get them involved in creating 3D assets. It will appeal most to those interested in ways of harmonizing Technical Disciplines with the Arts but absolutely everyone is encouraged to apply! Students will also be made aware of resources they can continue using after the course to prepare themselves for jobs in the Entertainment Industry by the time they graduate college.
Learning Outcomes:
Story
World Building and Character Design
Narrative Structure, Storytelling Techniques and Frameworks
Research and Authenticity
Animation:
Visual Storytelling
Introduction to the 3D Asset Creation Pipeline used for Film and Video Games
Hands-on Workshops that take students through the entire 3D Pipeline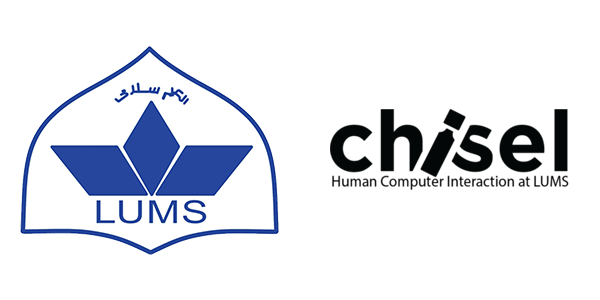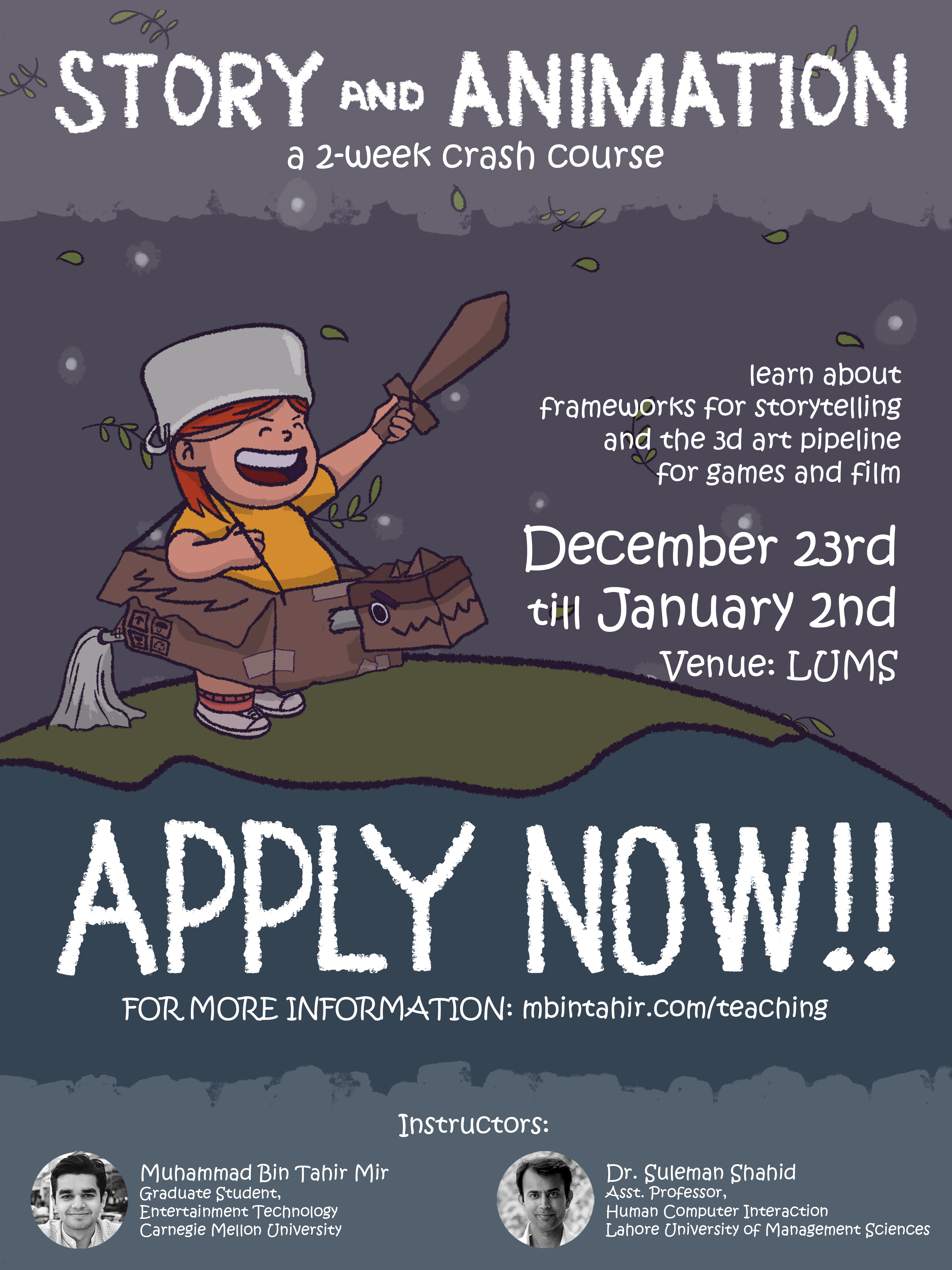 Frequently Asked Questions:
Q: Are there any pre-requisites for this course?

None at all! If you're interested in film/animation/games and want to engage with these art forms as more than just a consumer, you're encouraged to apply!
We're especially interested in High School Level Students (Matric, FA, FSC, O Levels, A Levels). 1st and 2nd Year University students are also highly encouraged to apply.
Q: Is there a fee for attending?

NONE WHATSOEVER. We're seeking motivated Pakistani individuals who are interested in careers in the entertainment industry and the sole purpose of this program is to enable and empower these people.
Q: How do I apply?

Fill in the application form on this page. The form has more details about the criteria for acceptance.
Q: I'm not in Lahore, can I still apply?

Yes! This is open for everyone. We will, unfortunately, not be able to provide accomodation/housing in Lahore.
Q: Will I need to bring my own laptop?

No. You will be provided a workstation at one of the computer labs at LUMS. Hardware and Software will be made available.
Q: What days will there be classes during the 2 weeks this course is running?

During the two weeks this course is running, there will be classes and workshops from Monday till Thursday, 10:00 AM till 02:00 PM.
Dr. Suleman Shahid